Issue 3: On Watering Your Friendships And The Power Of Storytelling
In this letter, I review "The Friend" by Sigrid Nunez, share my personal reflections on friendship and talk to one amazing writer about storytelling.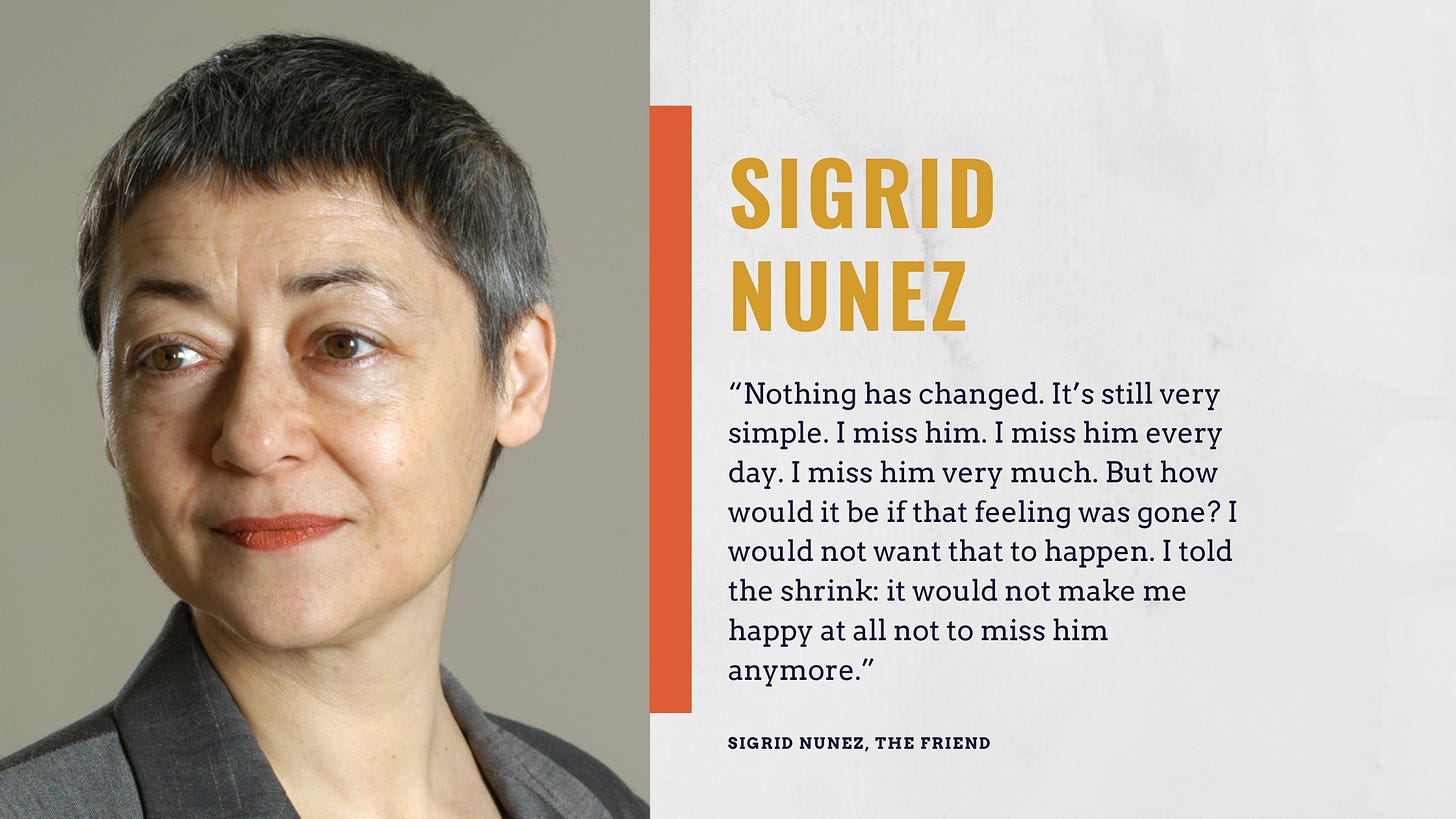 The first thing that strikes me about 'The Friend' by Sigrid Nunez is its fluid style and format. Is it a series of fictionalised letters or journal entries? It reads like a memoir, while still retaining the strengths and literary techniques of fiction. From the beginning, the book plunges readers into grief so sturdy, it overwhelms. Which is another thing about a book like this — you're no longer just a reader. You're a participant in the emotions, the activities, the experiences. 
The novel is told by an unnamed, first-person narrator in the present tense and writes to an unnamed 'you' (the narrator's friend who committed suicide, mostly). This makes the story personal; it feels like she is writing to me, whispering warm, sweet words in my ears. The story is one of loss — and several other things (too hard to describe). It's also largely plotless. A few important questions: What happens when you unexpectedly lose your best friend? How long is our grief expected to last? Is writing therapy?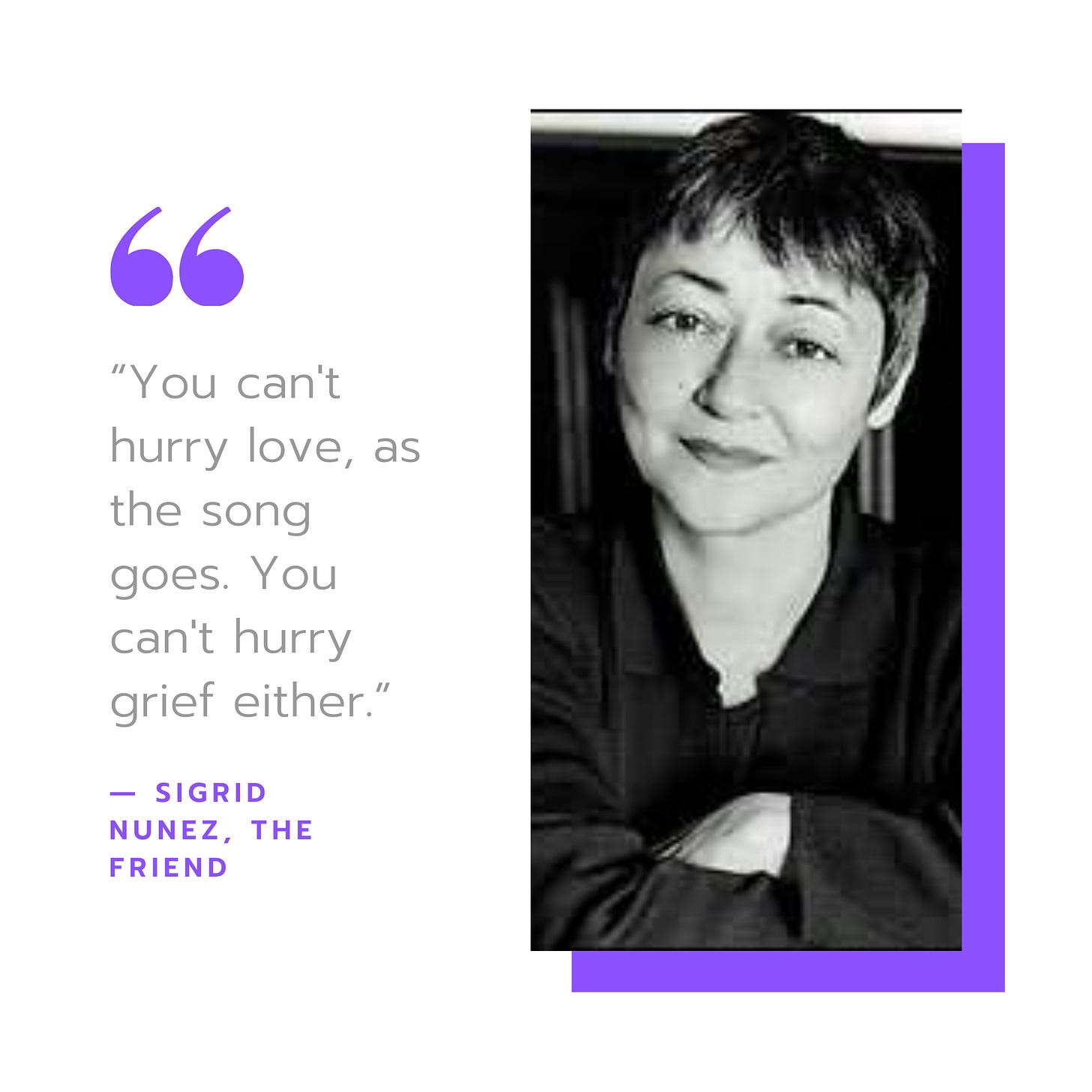 At the core of the book is relationship in various forms. There's the narrator's relationship with a dog which had belonged to the narrator's late friend. The narrator is now forced to care for this dog even though she's a cat person. (The dog's a 180-pound harlequin Great Dane called Apollo). The dynamic here is different, unusual (especially at first). Apollo is mute and mourning the death of his best friend. He cannot be consoled — not by the narrator at least. This treatment of the dog's grief is something fascinating, as is the familiar relationship (not necessarily friendly) that eventually grows between the narrator and the dog. They find something akin to solace in each other's grief. 
Then there's the narrator's friendship with the late friend himself. At different points, they had several kinds of relationship: student-teacher, almost lovers, and eventually lifelong friends. With this, Nunez delves into the complicated layers of human relationships. Your favourite books (or movie) can't touch it.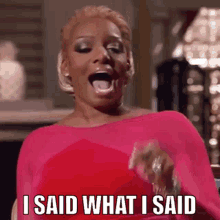 Rating: 10/10
Decision: If you're a writer, you'll probably love reading Nunez. I can't say the same if you're a reader. It's not a plot-driven book. I especially recommend it if you're trying to become a better writer or experiment with writing formats or process loss.
Thought's Day 
Still on friendship. Early on in the week, I tweeted about wanting a best friend I could speak with every day. It was a half-assed joke, but it also wasn't that. I've always been enchanted by the idea of a best friend. In primary school, we were asked to write about our best friends, so I asked my mother who her best friend was and she responded 'Jesus'. I found it odd then. My friend Lade, shared her thoughts on this 'everyday best friend' concept. Her thoughts (which I'm still ruminating on) made me realise how like most things, it's something the media (especially movies) sell us. In the timeless sitcom 'Friends' you'll see grown men fight to be crowned 'best friend', in spite of an already existing and thriving friendship.  
So all through the week, I was actively thinking about 'watering' existing friendships. Enough emphasis is put on the dos and don'ts of romantic relationships. What about friendships? The little (and big) efforts go a long way to sustaining the bond. Watering can be the simple catch-up call or text, a gift here or there, sharing their work, hyping them. The little things are the big things: yesterday, I watched two middle-aged men hold hands as they walked along the sides of a busy road, and before that, I saw two men hug it out after a fight. There's beauty in the little things. Like a plant, water your friendships.
Thursday Tip
We start appraisals for my team on Monday. And though I am on leave this week, I had to reflect on how the past six months have been for me and for individual members of the team. Last week, I mentioned that a key virtue or skill every managing editor needs is patience. Being a manager means that your colleagues' problems become yours and that their performance will reflect on yours. There's sense in treating everyone as an important and useful part of the team, ensuring that they are seen, heard and felt. You do this by listening, by regular checking-in, by creating schedules that are flexible and can accommodate issues they have. You know the fascinating part? It was the pandemic that helped me learn some of these things. Read Tips from a Queer First-Time Manager at Grammarly to see what I mean.
Spotlight Thursday.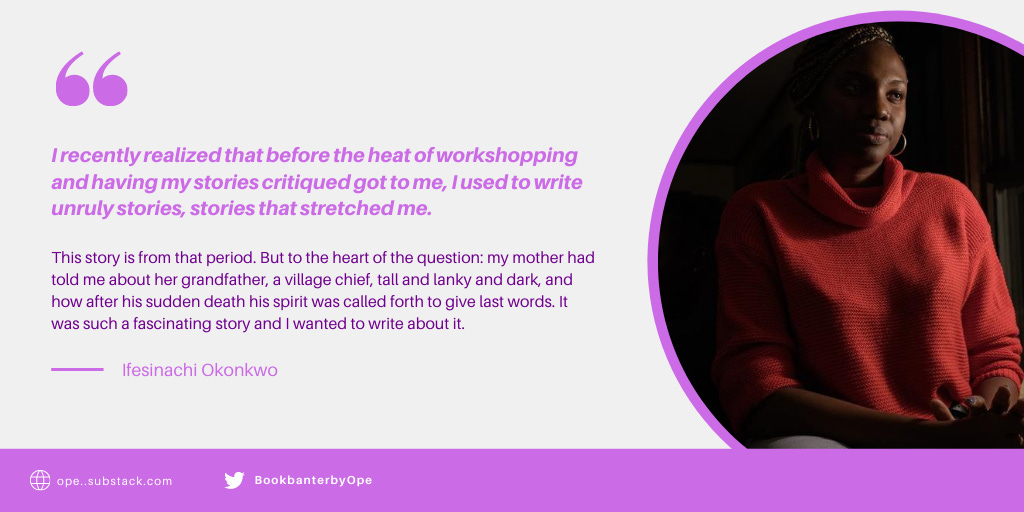 In our spotlight section this week, you'll meet Ifesinachi Okonkwo, whose work on Isele Magazine The Year of The Sun completely stunned me. It was the writing and the storytelling for me. I decided to have a conversation with the author, Ifesinachi.  
Ope: Hours after I read "The Year of The Sun", I can still taste and smell the yam pottage Adaugo brought Ezuruonye every evening. The imagery and sensory details are so powerful in this story and show an artist with mastery of the creative writing. How long have you been writing? 
Ifesinachi: Thank you, Ope. I have been writing for as long as I could read. I have this fond memory from my childhood: I was about nine or ten, and I would write stories on plain paper, fold and make them into little books and give them to my neighbors in exchange for biscuits and sweets. I was a little capitalist, I guess.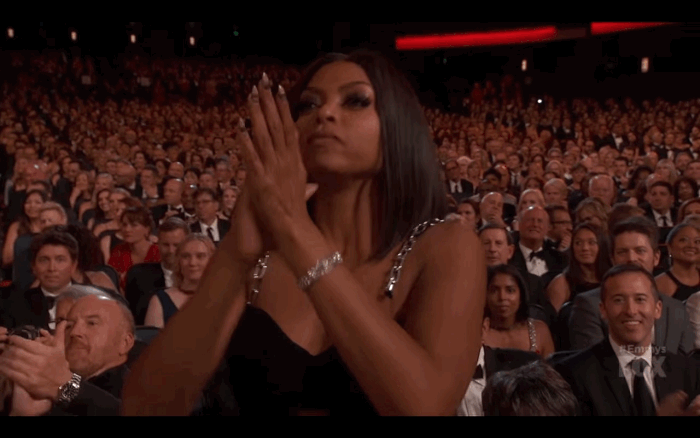 Ope: Love it. Your bio says that you are a graduate of the Iowa Writers' Workshop. What was that like? What would you say is the value of a workshop to a writer's career?
Ifesinachi: Coming to Iowa for grad school was life changing really, and not only for my writing career. In Lagos, while I worked as a brand manager for a bedding company, I walked about with constant unease. I was unhappy in a muted, careful way. I say muted because I did not realize how bad I felt until I got to Iowa and began seriously living the writerly life. I felt freer. Finally, I was living the life meant for me. As for my writing, the workshop made me a more careful reader. I do not just read for entertainment now, which sometimes saddens me. (I wish I could stop workshopping every book I open.) Now I want to figure out the author's vision and what they are doing on the page to realize it. 
The writing career is so arbitrary. I would say that a prestigious and paying writing program will give you the time to write and a community to nurture your work, and maybe expose you to the scary publishing world. But that's it. 
Ope: Tell me about writing this story. How did it come to you? And what was the process like. 
Ifesinachi: This story has sat in my "short stories to edit" folder for over a year now. I recently realized that before the heat of workshopping and having my stories critiqued got to me, I used to write unruly stories, stories that stretched me. This story is from that period. But to the heart of the question: my mother had told me about her grandfather, a village chief, tall and lanky and dark, and how after his sudden death his spirit was called forth to give last words. It was such a fascinating story and I wanted to write about it. 
Around that time, I was researching the Aba Women's War, a subject I wish was taught more often. I was in awe of the tactical organization of these women who took trouble to the colonizers. I began to think a lot about the position of women in precolonial Igbo society, and how many of what we know now as our "tradition" is entangled with Western imperialism. And this led me to thinking about sexuality, our relationship, historically, to it. People say that queerness isn't Nigerian, that it is a behavior learnt from the West. It is amusing that anyone would think queer people popped out from the sky in recent years. Queer people have always been here for as long as non-queer people and I wanted, somehow, to archive that with my fiction. And this is not at all to romanticize our precolonial societies. I also know that I care too much about the past because of the West that tells us we must document the past and the present. I know it doesn't have to be written down for it to be true, neither does writing it down make it true.
Ope: Did you have to do heavy research or some of it was natural to you? 
Ifesinachi: I have such fond memories of Akpulu, my mother's village. It is a small village in Anambra state, which until recently had no electricity, no public or private schools. Growing up, we spent Christmases there and I loved it very much. The people are so warm and peculiar and communal. I didn't have to do much research because of the times I spent there listening to stories from my uncles and aunties.
Ope: Generally, how much research do you do when writing? Do you think research is important to fiction?
Ifesinachi: Research is important depending on what you are writing—historical fiction, fiction set in a place you've never been, fiction in which a character has a job you are unfamiliar with. I don't do much research when writing. I do it before writing and during the revision process, and I always use it very lightly. I'm more interested in writing from the heart. So much of fiction happens in the imagination, in that place in our brain that is most times illogical, heavily sentimental, which for the sake of simplicity I refer to as the heart.
Ope: What books are you currently reading? What authors or books do you look up to as great writing?
Ifesinachi: I am reading Raven Leilani's "Luster," which is amazing by the way. As for my holy grails: I'm such a book slut; I cannot stick to one favorite author or book for too long. I'm always discovering something staggering. Emotionally though, Chimamanda Adichie's "Purple Hibiscus" is very important to me. I have always wished I could trap how I felt when I first read it many years ago, trap it inside something sturdy so I never lose it. A few of those I've constantly obsessed over: Yiyun Li, James Baldwin, John Cheever, Yewande Omotoso ("The Woman Next Door" is so underrated.) In the past year, "Hunger," a novella by Samantha Ian Chang, has stayed close to me.
Ope: You have a chance to date a character out of a novel, who are you dating?
Ifesinachi: Obinze in Adichie's "Americanah," before he got married to Kosi and became a small-ish jerk.
Ope: What advice will you give younger self?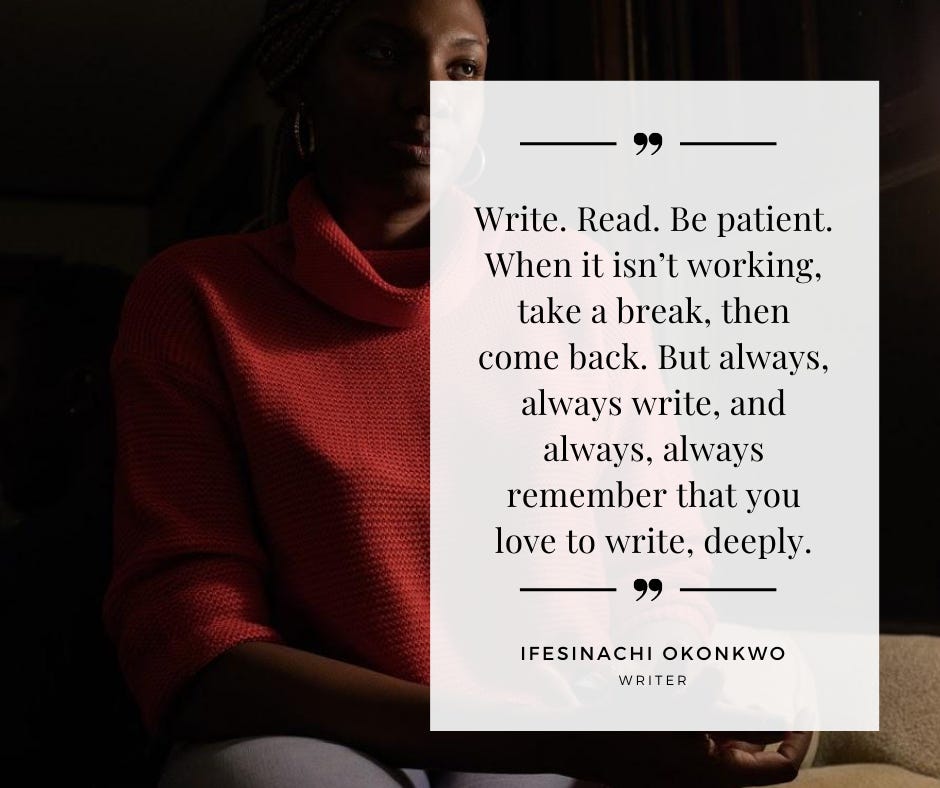 Can absolutely not wait to read more from Ifesinachi. Her writing is a gift! Since today's letter was a bit long, we'll end it here! Stay safe and stay well.