How Would Your Story Be Told When You Die?
Scattered thoughts on death, grief and the memory of the dead.
Hello, you!
I'm sorry I didn't write last week. Still trying to balance work and out-of-work life in 2020. It's hard, but we move.
So what happened this week?
A few days ago, I passed by an old building that used to be my family church in the early 2000s. It belonged to an old woman, whose face (for the life of me) I cannot remember, but who now reminds me of Whoopi Goldberg. It is a three storey building that the church used only on weekends. She lived on the topmost floor of the building, meaning that every other day, the house was empty. One day, we heard that she had died, that the help who lived with her had stolen some of her things, set the house on fire and ran away. The question I had when I heard the news was 'Why?' I didn't know her, didn't know much about her — other than the fact that church members whispered that she was cruel. I felt a sad feeling that I hadn't known was humanly possible. I now recognise it as a kind of empathy, but back then, it was a heavy thing I carried around, unable to explain.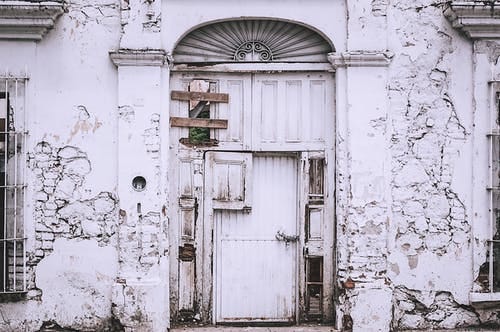 Over the years, that feeling has morphed, and exists in several forms. Sometimes it's concern, other times, it is personal distress. It's one of those things that leads to questions on why we live to die (although I belief in eternal life, discussion for another minute). As a child, I wondered why we couldn't all just be good people. I was naive, as we mostly are at that age, so I believed in the goodness of people and that life was simple and straightforward; only old people or cruel people died in this version of life. Fairy tales and folktales about wicked stepmothers and a cunny tortoise respectively, didn't help. 
Now as an adult, I never justify the death of anyone — to do that would mean I understand death, and that death is about justice, which it isn't. You could hurt me, and I'd end up feeling bad for you, instead of myself. It's a case by case thing, but yeah, that happens. Here's a case scenario: when I was in junior school, a teacher who'd taught my brother, me, and then my younger sister, died. A lot of people were happy because he'd been a painful teacher. When he beat students, he threatened to draw the map of Nigeria on their backs or their butts. He sang songs, mocking us, made fun of us when we spoke to members of the opposite sex, unjustly punished us, etc. I was scared of him, but I didn't necessarily hate him. So when he died, I felt bad. I had had my share of punishments from him, but I still felt bad. It was not just about the finality of death, it was the other things: the vacuum he left behind in his family, his own potential as a human being, etc. It was venturing into a less-than-specific unknown — death and beyond.
---
I often ask why we paint a flowery picture when recollecting the memory of the dead: 'and oh how he was so kind' — even when he was a serial killer. And of course, this does not mean that human beings are binaries, that we are either good or bad, not both or everything in between; that's a conversation for another day. At the core of that question, is a question about how we talk about the dead, sometimes as if only a certain kind of people deserve death. Again: 'and oh how he was so kind' — as if he deserved to die if he was wicked. There's a conversation here about the death penalty, but it's not one I have the range to discuss yet. 
I thought about these things a lot this week because a friend died. His name was Wilson, and the only memory I have of him is his kindness, his zeal for life and Christianity. I'd seen and spoke to him the day before his death and he was all smiles as usual. As I write, I cannot believe he's gone.
I fell into a small trap as I began to question the order of the world. Why does death exist? Why do young people have to die? Why is it that the people who are so full of life are the ones who die abruptly — as if those who don't have major ambitions are the ones who deserve death. Then I started thinking today, what if our standard of and expectation from life and the world is all wrong. What if X came to life because she was supposed to do X thing and return back, after only a year. I think the Yorubas may have some similar belief in this line. These are just thoughts. Death triggers me because it reminds me that we're mortal, and that we will eventually leave this earth as we know it some day.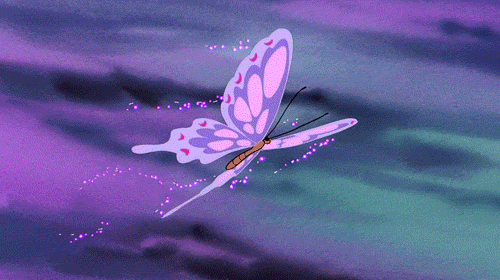 An integral part of death is grief. How long are we allowed to grieve? Who is allowed to grieve for whom? The worst for me is that even in your grief, the world moves on and there's really nothing you can do about it. In the past few days, I've been more conscious about my thoughts, actions and my words. Maybe it's because I'm religious and don't want to not go to heaven. But even I know that this somber feeling is fleeting. Soon I'll get caught up in all the worries and excitement of this world and forget that we all eventually die. Perhaps forgetting is good. And maybe it's not. Maybe the remembering is not supposed to guard us, but supposed to free us — 'don't tight the world to your chest and other stories'. I don't know. Of me, they'll say she existed as butterflies do. Freely. Haha. Idk.
How should they tell your story when you die?
---
Ope's reads: 
I'm reading more and sharing less — too many distractions and daily hassles. Thanks to the Okada ban and other higgi hagga. At this rate, Sanwoolu is the problem with everything, even the untwisted hair on my red head. Don't be poor in Nigeria. It's bad for you. 
I found this Humans of New York Story fascinating and a lesson on love. Speaking of love (and death), modern love is still one of my favourite written series and podcasts ever. Listen to this one, on how the author was able to move on (and find love) after his wife died. Then read this one on how to stop your blind father from driving. Writing about past trauma is often a means of self-preservation. Have you heard of Mari Bonparte's clitoris self experiment? Read here. Interesting fiction in the New Yorker — Three women of Chuck Donut's. Where do you learn how to be a good human? This article might have an answer. 
Did something interesting happen to you this week? Tell me.
Bon nuit, my friend.